Transfer Units
NEWAGE free-standing transfer gearboxes are designed primarily for use in four-wheel drive off-highway vehicles. In addition to the standard range of products detailed here, custom-engineered units can be developed to specific requirements.
Couplings
A range is offered to suit Hardy Spicer BRD series and DIN standard couplings.
Hydraulic Motor Input
Transfer gearboxes have input specification suitable for a wide range of hydraulic motors.
MODEL
G2000
G2000H
T2500S
T2500D
INPUT
ARRANGEMENT
COUPLING
(CARDAN SHAFT)
HYDROSTATIC
MOTOR
COUPLING
(CARDAN SHAFT)
HALF YOKE
STANDARD RATIOS
HELICAL
1.21:1, 1.39:1, 1.59:1, 1.95:1
1.21:1, 1.39:1, 1.59:1, 1.95:1
DIRECT DRIVE
1:1
DIRECT DRIVE
1.1
MAXIMUM Nm
INPUT TORQUE lbf.ft
540
400
540
400
2305
1700
2305
1700
MAXIMUM INPUT
SPEED rev/min

3250

3250

3000

3000
OFFSET CENTRE mm DISTANCE in
248.5
9.78
248.5
9.78
266.7
10.5
300
11.81
APPROXIMATE kg
WEIGHT lb
35
77
47
104
65
143
65
143
OPTIONAL DRUM BRAKES
8in
8 in
N/A
N/A
RECOMMENDED OIL
SAE30
SAE30
SAE30
SAE30
OIL Litres
CAPACITY Pints
0.4
0.7
0.4
0.7
2
3.5
2
3.5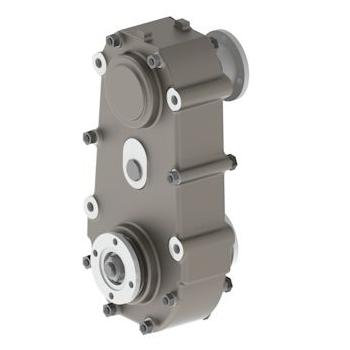 Downloads: