Extended Range of PRM Mechanical Gearboxes
21st January 2016
We will soon be introducing a new PRM 60 gearbox along with changes and upgrades to our PRM 80 and PRM 120 gearboxes.
The PRM 60 gearbox with helical gears will be available from summer 2016.
The PRM 80 and PRM 120 gearboxes will be upgraded and renamed PRM 90 and PRM 125.
This will provide a new family of mechanical gearboxes 60, 90 and 125.
These new gearboxes will have a modern push-in / pull-out blade style dipstick and larger filler port and simple breather. Also the addition of a level plug positioned of the side of the case will make it easier to control fluid levels.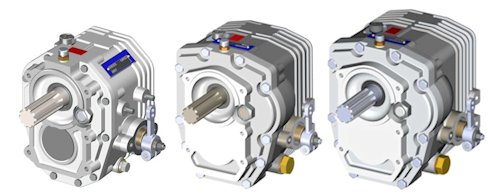 < Back to the main news page