Welcome
With a precision engineering pedigree, PRM Newage Ltd has established an enviable reputation as a specialist in the design and manufacture of high efficiency mechanical driveline equipment.
From its roots at the birth of the UK automotive industry, the company has evolved a product range that encompasses a wide variety of driveline solutions, such as the NEWAGE brand of Off-Highway and Ground Support axles, as well as the world renowned PRM gearbox range for Marine applications.
In addition, PRM Newage supplies finished products for new generation, special purpose vehicles, and provides sub-contract services for leading manufacturing organisations.
Latest News
Congratulations
Well done to James Aris who after four years of very hard work today completed his apprenticeship.
James will now move on to the GSE Axle Area.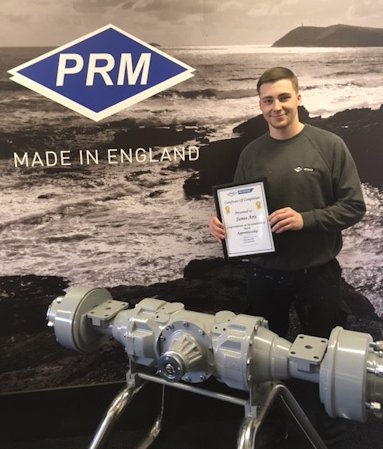 METS 2016
We will exhibiting our range of PRM marine gearboxes at this years Marine Equipment Trade Show (METS) in Amsterdam on 15-17 November 2016.
You can find us on stand 03.522
For ...